New Year's message for 2018 from Takao Asayama, the CEO at Tech Bureau, Inc.
最終更新日2018/01/28 公開日2018/01/28 この記事は 約67分 で読めます。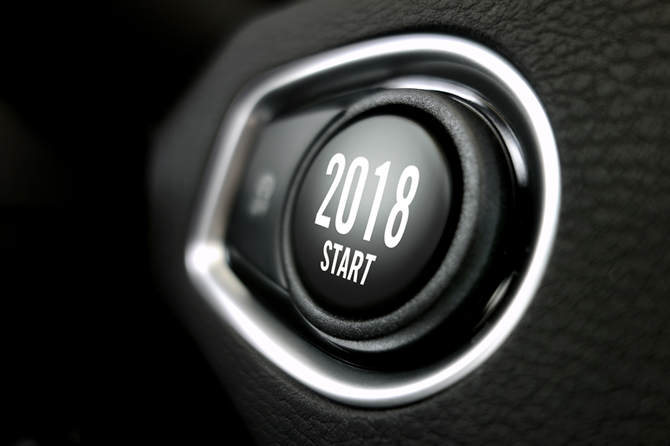 (This article was released on January 9, 2018)
On January 4th, Bitcoin celebrated its 9th anniversary. After many twists and turns, Bitcoin has moved further forward, causing various dramatic events. For my readers, it won't be necessary to describe how intense its momentum has been.
Fortunately, Zaif Exchange, which is run by Tech Bureau, Inc., was successfully registered for Kinki Finance Bureau and became an official exchange on October 1st last year. While working as the CEO at the exchange, I have served as a director of Japan Cryptocurrency Business Association (JCBA) and Blockchain Collaborative Consortium (BCCC). Also, I have been appointed as a council member of NEM Foundation. As such, if I talked from one of those points of view, it would be influential to some extent. That's why I resume my personal blog and, though a little belated, express my view for 2018 from a comprehensive perspective here, instead of on one of our websites and services.
We business operators, who have been watching Bitcoin grow and working to develop services along with it, understood last year's events in the context of its long course. However, with the explosion of investors resulting from a recent cryptocurrency craze, they tend to lose sight of the essentials and focus on extrinsic aspects such as soars in its price.
On the other hand, "The End of Bitcoin" articles have appeared on web-based media right from the beginning of the year, with tired clichés going around among general readers.
As to "Blockchain," which produced buzz from 2015 to 2016, we rarely hear about companies which tried to follow the trend then. Though the aforementioned articles also declared "the End of Blockchain", blockchain technology actually made the greatest progress ever last year. What came to an end was just a craze among shallow people who jumped on the bandwagon.
We also saw the third wave of ICOs in 2017. There are people anxious to participate in the movement, including analysts and consultants who have never participated in or launched an ICO as well as investors and entrepreneurs. They are producing the third wave of "greed for running ICOs". Such a situation prevents ICOs from becoming widespread in a favorable manner, and prevents related business from developing. Those who purchase ICO tokens for profit or to support them may be more truly enjoying ICOs.
In our industry, there are a handful of experts who I can turn to as a reliable source of information. They have been observing Bitcoin, blockchain, and ICOs logically and objectively for a long period. However, they are now criticized on SNSs and blog posts. Major newspapers rarely cite their comments without dramatizing them. It has become difficult even to find and pick out useful and correct information on the three topics.
At the same time, some comments and predictions made by so-called authorities are far behind, or worse still they sometimes include false information. If you only follow them, you won't be able to find out what blockchain will be like in the future. Most of the information on the technology comes from the English-speaking world, and not all of it is translated into Japanese. Therefore, if you follow only Japanese media, it will be highly likely that you get incorrect information. This is also true for investors; if they rely only on Japanese sources, they will miss the chance to make a profit.
As an entrepreneur who has been engaged in technological enterprises for more than twenty years, I have been trying to see the blockchain industry from a comprehensive perspective and to commercialize its services on a whole scale for four years, in order to take advantage of its ecosystem. Therefore, it is important to note that my view below is suggested from such a perspective.
Token economy to go into full swing
As you may know from our past press releases, we have been pointing out since 2016 that token economies are coming into being. It means, with an increased number and value of tokens issued on blockchains, a large economy is formed where those tokens are traded and circulate.
In fact, we launched ZAIF tokens on our exchange and distributed them into the market on April Fools' Day in 2016. Thanks to a lot of support, it has become a respectable cryptocurrency with a market cap of 150 million yen. It can be said to be a pioneer of company tokens.
For your information, though they are sometimes nicknamed by our users, we distinguish them by describing the exchange as "Zaif" and tokens as "ZAIF".
In the autumn of the same year, we broadcasted the world's first ICO-themed TV show "Bit Girls" on Tokyo MX. It was an innovative show where female personalities tokenized their digital trading cards and launched their ICOs. Though ICOs were not widely known, we sold 25 million yen worth of tokens and later its market cap peaked at around 75 million yen. This show embodied the possibility of token business. Unfortunately, the show ended six months later because the production company failed to build a competitive system of the project. We had to stop handling its related tokens. However, it was a valuable opportunity to run ICOs from the beginning to the end. I really appreciate your participation in the show until the very end. I hope we can start the same kind of ICO project again someday in the future.
By the way, I always argue that the most distinct features of blockchain technology, which were brought about by Bitcoin, are "Digital Scarcity," "Absolute Authenticity," and "Absolute Ownership" and that its greatest innovation is the transition from "Digital Data" to "Digital Assets".
While there are a lot of articles pointing out that the current increase in the market cap of cryptocurrency is merely a craze or a bubble, it should not be forgotten that "the Revolution of Digital Asset" is accelerating tokenization of real economy at the same time.
We have already started helping companies issue their tokens since 2016. Three companies, that is FISCO Ltd., NCXX Inc., and CAICA Inc., have already issued their tokens to their shareholders, and they are now traded on Zaif Exchange. Those ICOs were the first of its kind in Japan, with each current market cap 3 billion, 3.2 billion and 12.5 billion yen. The popularity of those companies and the network effect produced by an increase of long-term holders are combined to maintain the value of the tokens. As a result, shareholders should be rewarded through the new economic channel. It's still not too late to issue your company tokens. Please take a good look at it.
This year, in addition to those ICO tokens, various assets from real economy will be tokenized and distributed on blockchains one after another. The assets include real estate, bonds, financial instruments, and so on.
On the other hand, Bitcoin ETFs were finally launched in 2017. This year, blockchain assets will be continuously commercialized as financial instruments in existing markets, and they will gain even higher liquidity.
However, tokenization will be much more popular than the commercialization of blockchain assets this year. As a result, the market cap of cryptocurrency, which has grown up to 86 trillion yen so far, will grow further to be several times larger. We also expect a lot of newcomers, and so cryptocurrency will remain a hot topic and continue to flourish.
Prediction on each blockchain
In 2017, the problem of scalability of Bitcoin resulted in its hard fork. In 2018, second-layer technologies―they are like highways of transaction―will be finally coming out. Exchanges like us will adopt them, and that will add further liquidity to Bitcoin.
While I often find articles questioning "the value of Bitcoin as a currency," I think that kind of discussion is pointless from the beginning. As the first decentralized payment method for digital assets and the key cryptocurrency, its price will still continue to rise.
Unfortunately, Bitcoin-based protocols for tokens such as Counterparty have been bothered by the problems with Bitcoin, and so Ethereum has become the leading token platform. In addition, new services such as Rootstock, which implements contracts on Bitcoin blockchain, have just started their operations. Therefore, Bitcoin's dominance (the proportion that Bitcoin accounts for in total market cap of all cryptocurrencies) may decrease this year, but it will remain the key platform for exchanging blockchain assets and storing them.
As to Ethereum, various problems with its network capacity were detected during the exponential growth of ICO industry from 2016 to 2017. However, multiple solutions have already been proposed. Ethereum will overcome those problems, scale its capacity in the mid-term, and secure its position as a token platform, promoting adoption of decentralized applications (Dapps).
However, the development and trends of the two leading cryptocurrencies were already predicted in 2016. I have found a lot of prediction articles for 2018 which argue "the true value of Bitcoin and Ethereum will be evaluated," but to me it's the last year's topic.
There would be no room for doubt on the value of the two currencies, because they have been generating more growth in their value and liquidity than it appears now. Though some people claim that they are "not practical," it can be solved in the course of their development. If Bitcoin and Ethereum are able to enrich their applications and scale their capacity to accommodate those applications this year, not only will the skeptical have to admit their importance, but more and more people in general will come to use those applications before they know it.
I don't mean to boast, but NEM will make great progress this year. Bitcoin serves as storage of value and the key digital asset, while Ethereum serves as a platform on which decentralized applications using smart contracts are based. In addition to the two, I think NEM can be a platform which provides token-based contracts. In NEM's token-based protocol, basic elements are already implemented as a protocol. When you achieve the same goal, you can build a contract with minimum steps in NEM's protocol, while there are too many ways to do it in other contracts, and therefore you have to take higher risk of failure. We are going to release Catapult to the public on our private blockchain mijin in the near future. So, please try it for yourself there.
Another big issue in blockchain industry this year is "atomic swap," which will be operating on various blockchains above. When multiple parties barter goods, generally the exchange will not be made at once. Like a clichéd scene of a hostage exchange in films, one of the parties may betray the other(s). In atomic swap, the exchange will be made at once.
The atomic swap feature for assets is implemented by default in Catapult version of NEM protocol. Therefore you can trade and exchange tokens for XEM without intermediary of a third party. In addition, even if you don't have XEM, you can ask a third party to pay a network fee for you.
Currently, the following methods are used in the scaling of leading blockchains; big block approach (to make block size bigger), second layers (to make a highway), Sharding (to distribute a process), and off-chain (to process data outside of blockchains). On the other hand, our vision is to scale mijin by combining public blockchains and private blockchains, instead of using the mainstream methods. Of course, decentralized applications will have become widespread in the future, but now companies normally build its service on its own network. NEM and mijin will adopt the unique approach to cope with such a situation in the near future.
It may seem like an exclusive competition where they try to demonstrate their superiority. However, though there will be some competition for a larger share, it will become common for each blockchain, not limited to the aforementioned three, to work together and play their own roles.
Looking at the ICOs last year, there were more and more projects such as COSMOS and Polcadot, which emphasize "inter-chain" or "cross-chain" technology, which connect multiple chains. Our ICO for COMSA was one of them.
Each blochchain will play each role. Cryptocurrencies and tokens will be traded across multiple chains. Exchange of value will become more effective. Applications will be running. Such a future is coming close in 2018.
On our recommended mijin and NEM protocol, though you cannot build complex Dapps like ones on Ethereum, we have developed and implemented 80% of the basic commercial transactions and now work hard to become the third mainstream platform where transactions can be processed fastest.
Fortunately, in 2017 NEM gained a much higher reputation and the market cap, one of the indicators of reputation, grew significantly thanks to your high evaluation. As is also the case with other cryptocurrencies, growth in market cap is important not only because it brings economic profit, but because it gives community members more time to spend supporting the projects. Thanks to the growth, services based on NEM began to be continuously developed and released. In my opinion, NEM will bear its fruit in 2018.
There are fallacious rumors on the Internet such as "Tech Burea is controlling NEM". However, NEM is a truly community-driven project. We just hired its developer in 2015 and realized the new version of Catapult engine by taking chances to invest it. Though it is rare for an enterprise and an open source community to work together well, NEM Foundation, Tech Burea, and NEM communities around the world are now cooperating in harmony with each other to spread the NEM protocol effectively.
In 2018, the ecosystem created by the three parties will gain further momentum, and there will be more services using the NEM protocol. We are going to bring our products into the world, taking advantage of the movement.
Commercial Blockchain Products
Various blockchains have been developed since 2017. Among them, projects such as Hyperledger Fabric and R3, in which leading companies are involved, are often referred to as enterprise blockchains. However, they have not been put into practical use yet.
In fact, our mijin also targets the world market. Since we launched the world's first commercial private blockchain mijin in September 2015, we have announced various verification experiments. More than 300 companies including anonymous ones have tested the product. Starting with the case of Japan Gibier Promotion Association in 2017, a lot of practical use cases have come up, though not all of them have been announced. I'm confident that our mijin has actually gone one step ahead in terms of practical use.
Finally in 2018, mijin will start its commercial services as cloud-based BaaS (Blockchain as a Service). In addition, Catapult is waiting to be released as an open source solution. I think we can play the leading role this year in changing the impression of blockchain from "a verification experiment" to "a practically useful solution".
Mijin has already undergone comprehensive verifications in almost all of its applicable fields, including banking systems, digital money, traceability, in-house security, and certification methods. Its sales for commercial use will kick into high gear in 2018, and I hope early adopters will be satisfied to derive greater benefits from its features.
Though there are still both arguments for and against on the usefulness of private blockchains, as the proverb goes, the proof of the pudding is in the eating. In my view, people will rapidly come to understand the practicality of them. What I'd like you to consider is the fact that mijin was created based on our theory by the same developer as NEM public blockchain, which is already used worldwide, and that we commercialized it after we understood its value and importance. Therefore, the more people say "private blockchains are useless," the more convinced we become that there is a huge opportunity in the market. Since we are convinced of its value and importance, we are all looking forward to overturning the wrong reputation this year.
While some people deride our solutions as Galapagos products, mijin was developed by an international team in the first place, and it has received a lot of feedback from NEM communities around the world. We have conducted public relations with NEM all over the world, and overseas projects account for the majority of NEM projects.
Mijin has been around as a practical product for two years, and the time will finally come when its practical usefulness will be widely recognized. In order to achieve swift adoption, we are going to devote ourselves to promotion and sales with NEM communities in the four hubs around the world. I would appreciate your continued support.
Prediction on ICOs
I have read a lot of new year's reflections by various people, ranging from investors to entrepreneurs, and found that 90% of them were quite opposite to mine.
Almost all of them predict that a number of ICO projects will be launched and achieve success in 2018, but to me it is an outdated topic which should have been discussed in 2017. Governments in different countries have started to introduce regulation rapidly. Especially in Japan, it is no longer easy to run domestic ICOs. As such, before a mass of ICOs proliferate, it will become more difficult to run ICOs in Japan.
However, some ICO projects are still advertising that they are going to run an ICO. They don't negotiate with the government or parties concerned, nor understand the bare minimum rules to run an ICO. Investors in such projects will have to take some risks.
Within the current regulatory framework, if you run an ICO and want its tokens to be listed on domestic exchanges, you have to register as an exchange in Japan, or use an ICO solution that a registered exchange provides.
One of the reasons the parties concerned started to make rules rapidly is the rise of fraudulent ICOs. Some ICOs fabricated the amount of raised funds they had, made their tokens look more popular and easy to liquidate, and inflated the price of their first prices in the market by deceiving the media. Others issued unknown numbers of tokens at a substantially discounted price beforehand by way of a private sale. This conduct is regarded as "market manipulation" according to the existing law concerning financial instruments. Furthermore, there are ICOs that ignore commonsense rules and try to raise funds by promising high returns. They are completely against the securities laws.
Some self-proclaimed large-scale ICOs require money transfer to addresses other than the ICO address to buy tokens, and do not complete the ICO process within the blockchain. Especially as to such cases, you should ask them to disclose all the transaction data, even if they were already closed, as is required in the upcoming guideline. Please be aware that you can contribute to soundness of ICOs and your own safety.
In fact, our ICO for COMSA did not open the contact address, but we issued an address to each user through the dashboard. In addition, some users sent money to the dashboard from outside of the Zaif exchange. As such, the process could not be audited by third parties on the blockchain. Therefore, we are going to disclose all the purchase transactions soon. Then, you can see objectively that the sales figures of 95 million dollars in the COMSA ICO were accurately calculated based on every transaction.
For your information, to distinguish such a fraudulent case where they fabricate information, you can observe the gap between released data and the amount of activity on the Internet. Large-scale ICOs which raise tens of millions of dollars, tens of billions of yen, will cause some kind of trouble. Such a large sum of money has to bear its own burden. In some ICOs such as that for Status, the network got congested and transactions were delayed. In our token sale for COMSA, there were a great many requests. We received 10,000 requests per second for three days, which was comparable to DDoS attacks. A lot of customers could not make their purchase smoothly, so we are very sorry about that. Also, in such large-scale ICOs, there will be a measurable number of activities by users in online communities and social media such as Twitter, Slack, and Telegram. ICOs are an accumulation of human activities, and as such a large amount of money cannot be raised without those activities.
Another way is to see if there are any extreme values in terms of statistics in the released data. For example, in cases where they open the number of investors and the amount of raised funds, you can plot the data on the scatter plot of previous cases, and then you can find out whether the figures are extreme or not. Or in cases which require money transfer to addresses other than the ICO address, you can compare the balance of the cold wallet that holds customers' money with the total amount of raised funds. In other words, nothing comes from nothing.
Since ICOs are supported by online communities and its activities, there should be a mass of activities that token issuers cannot control. Therefore, it is easy to detect extreme figures.
We are working together with the government to establish the guideline for domestic ICOs, which will be issued early this year. Therefore, since it will be difficult to run ICOs as I mentioned above, investors will not have to do such a research to protect themselves. At the same time, it means that there will be a smaller and smaller advantage for small companies to launch ICOs.
Small-scale ICOs aiming at less than several hundred millions of yen may not be worth the preparation cost in the first place. First, they have to register as an exchange or use a solution that another exchange provides. They also need to create their business model, disclose information, design their tokens, and write a white paper in accordance with the guideline. Even if they circumvent the guideline and pretend to be an overseas ICO, they need at least 100,000 to 200,000 dollars for their tokens to be listed on an overseas exchange. In the end, they need a large budget to obtain actual liquidity. It will turn out that they have mistaken the means for the end.
Of course, it will be difficult to fabricate data from now on, and ICO organizers will have to set an opening price and a CAP (the upper limit of the sale) under certain rules. As a result, it is likely that first mover advantage of token investors will be smaller than it has been so far.
It was reported that, in December 2017, the total amount of funds raised through ICOs in a month reached one billion dollars for the first time. However, because of the above-mentioned reasons, growth in the amount of funds raised through ICOs will be slowed down in 2018 compared to the significant growth in 2017. Due to the same reasons, it is likely that risky small ICOs will cease to be held, and that middle-scale well organized ICOs will come to the mainstream.
Though some overseas exchanges undertake a great number of ICOs, it leads to the mass production of low quality ICOs as well as tokens which cannot maintain its value due to lack of liquidity on exchanges and a poor design of tokens and the project. Therefore, so-called automated ICO platforms will not become popular unless they are conducted on protocols where a DEX (Decentralized Exchange) is implemented. In fact, the majority of token transactions in the world are executed off-chain such as on exchanges instead of on-chain.
We Tech Bureau had no choice but to postpone ICOs scheduled for December last year until 2018. We are preparing for the ICOs while creating the guideline and rules requested by multiple parties. Though such external factors come upon us one after another, we are actually working hard to solve all of them and conduct the ICOs, moving forward at the fastest rate ever.
What I'd like to apologize to you for is that we have to be careful about release and disclosure of information since we are creating a guideline at the same time. We are all the more careful because our clients are listed companies. If there were established rules, we could release information according to them. However, since we are now creating the rules according to their request, and the standard is still not clear, so we have to refrain from various activities more than necessary.
Anyway, we are going to devote ourselves to overcoming the problems in front of us and meeting the expectation of investors who participated in our COMSA token sale with a greater benefit than is expected.
Our mission in 2018
Our mission is to share the future vision with you in this token economy and to make the best contribution we can do to practical use cases in the near future. Of course, we need to predict the future on a yearly basis, invest a huge amount of money, and prepare a lot to realize it.
We launched Zaif and participated in the industry in 2014, released the private blockchain product mijin in 2015, and started to provide the solution for ICO, COMSA in 2017.
To rearrange the events, we can undertake "value creation = ICO," "value distribution = Zaif," and "private use of value (internal transaction) = mijin" in a single company. By taking advantage of the conduit structure we have developed over several years, we will try our best to bring further benefits to our clients and Zaif users.
In fact, the plan written in the COMSA white paper is what we have envisioned since 2014. Fortunately, a lot of people come to know our vision through the ICO platform. We are going to release two pieces lacking in the vision in 2018, so please stay tuned.
In 2018, we will work hard to provide a wide range of blockchain-related services and to create the future with you.
From this year, we set the following as the corporate slogan, which I was personally given by an artist who has been active overseas for more than 40 years.
"Manifest your minimum into your maximum"
To put it another way, "make the most of what little you have and put it into practice in the best way possible". We are going to make every effort to realize the slogan for our customers and service users in various fields. Thank you for your continued support.
Tech Bureau, Inc.
CEO
Takao Asayama
著者プロフィール
お忙しいところ、貴重なお時間の中での当サイトへのご訪問ありがとうございます。
WEBデザイナー/ディレクターとしてのリーマン生活を脱却し、FX専業(兼業?)トレーダーをやりながら、MT4のEA/インジケーターの開発やFX関連情報サイトを運営していました。
今ではもう暗号通貨に絞って福岡を拠点に隠密活動しています。主にNEM Symbolをガッツリ、EthereumのDappsは趣味程度に。10年以上のトレーダー経験を活かし、暗号通貨相場のテクニカル分析もやってます。
またの機会にぜひ当サイトをご利用いただけるご縁があればとても嬉しく思います。今後ともよろしくおねがいいたします。